INNOVATIVE SOLUTIONS
We're committed 100% with innovation and development of high impact products and we're dedicated to provide support and to the best solutions to the projects of our partners.
We specialize in raw materials for food, supplements an pharma industries, offering innovative supplies which help complement the products of our customers.
Always offering cutting edge products and services to improve the quality of our customers' products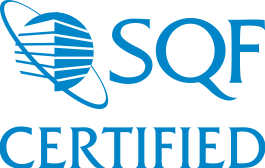 MISSION
To be an innovative company in research and development, offering our partners creative and effective solutions to their projects, always keeping in mind their target markets.
VISION
To achieve the maximum level of competitiveness by being the main tool for innovation and development of high impact products, contributing as partners to the success of our customers.
OUR VALUES
Our principles are clear and firm where leadership, honesty, commitment and ethics make us reliable and strong.
CERTIFICATIONS
We're ISO 9001:2015 certified, issued by the EMA (Mexican Clearance Entity)
For more information, details or consultation about this certification, please follow this link: http://www.sgs.com/certifiedclients